I will admit that I have been a supporter of Donald Trump for a while, especially since I met him back in 1983. I have written several commentaries about him since he began his campaign for President, which you will find on my own blogsite,  frankmchalesviews.blogspot.com, on The Minority Report, The Bold Pursuit and other sites which occasionally pick up my commentaries.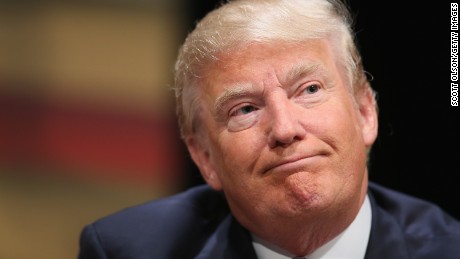 I have been critical of Donald Trump, as you would see in my commentaries this past summer, Trump Has Nerve… And Hits a Few and The Hypocrisy of the Trump Firing .
I also believed that The Donald and Ted Cruz would have made the right ticket as I wrote in my commentary Trump/Cruz – A Win for the Constitution  .
So you can imagine my surprise when I read that Trump was planning to announce that Joe Arpaio was his choice for his running mate. 
Donald, you have, over the last month or so, said some strange and whacked things which surprised me, since you had been, at least in my view, running a strong and credible campaign. But you have attacked Ted Cruz for an issue that is nonsense, ie, that he was ineligible because he was born in Canada. Here is a bulletin: His mother was a native-born American, so his citizenship was passed on.
You have indicated that you are now in favor of a national insurance program, which was not what you said earlier. And, you have indicated that you are in favor of an illegal amnesty program, which was not what you said when you initially announced.
There are other contradictions, which I will not belabor you or my readers with at this time.
Instead, while I like Sheriff Joe and the fight he is waging against illegal immigrants, I believe he is a lightening rod which will turn many people away from your message. And at this time, I, and others, am confused about what your message has become.
Ultimately, I think this is a bad choice, should you go through with it. And you have alienated many conservatives with the way you have treated Senator Cruz. If you continue down this questionable path, I think you and your campaign, and the support you had gained from many segments of the political spectrum, will soon self-destruct.
Please rethink your strategy, Donald. It isn't working and all the good you were talking about to your fellow Americans will be lost. As I said up front, I know you as one New Yorker to another, and I have admired the way you ran your campaign. Until now.
I am sure this is not what you meant when you said "Make America Great Again". Is it?